Popcrazy Music Update
It's the fall and we've got the word on some new albums from some old favorites.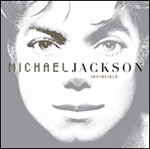 MJ: Back on the pop scene.
We Are The World Again
After the attack on America, people have been doing everything they can to help in relief efforts, even pop stars. Michael Jackson has gathered together a group of stars to record a new song entitled, "What More Can I Give". Their hope is to raise 50 million dollars to aid victims and their families.
Some singers that are slated to be involved include, Nick Carter, Britney Spears, Justin Timberlake, Destiny's Child, and Mya.
In addition to an English version, a Spanish version is planned as well.
M2M
The last time we heard from them, they proclaimed, "Don't say you love me, you don't even know me" but we couldn't help it. We fell for them and we fell hard. We at popcrazy love M2M and eagerly await their new release The Big Room.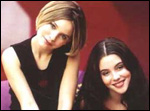 We want 2 hear more M2M.

According to their official website, their new single "Everything" should be released in January 2002. It'll be hitting the airwaves this December. The complete album should be available to us by the third week in February. I wish we lived in Southeast Asia though because rumor has it that they'll be getting the single as early as next month!

More M2M gossip...M2M has been having auditions for band members, no word yet if the members are only for touring purposes or if these will be featured members for a larger ensemble group.

Britney Spears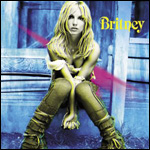 We are slaves 4 U, Britney!
We love her. Enough said. Anyone who saw her dance with a snake at the MTV VMA's knows that Britney is headed in a new direction. With her movie, new album, and new tour, Britney is ready to show the world that she is here and she is fierce.
Her new album is entitled Britney. (Everyone knows to be a superstar you have to release an album that is just your name.) Her first single is "I'm A Slave 4 U" which is the song that she debuted at the MTV Video Music Awards. We at Popcrazy think it's great that she's exploring other directions in music and while Slave 4 U isn't as melodic as her other singles, it's still makes us want to get up and dance.
The same producers behind "Oops I did it Again" and "...Baby One More Time" offer their skills on a song called "Overprotected." I can almost here those crescendos and vamps. It's a song about how Britney's entourage closely monitors all her moves and how she doesn't always like it. Poor little rich girl. She doesn't realize that "She's so lucky..."
Another song is called "I'm Not A Girl, Not Yet A Woman" and will be featured in her upcoming movie entitled Not A Girl. To learn more, check out the album info on amazon.com.
Not only will she be dominating the big screen, the radio stations, and our CD players --Britney is coming back to TV. She is going to be starring in a ton of new Pepsi Commercials shot is 5 different eras -- the 20's, 60's, 70's, 80's and 90's. I wonder if they'll dress her up like Debbie Gibson or Tiffany...
This is definitely going to be the fall of Britney, and when I say fall, I mean the season of Britney. And it's definitely going to be one of my favorite times of the year.

The A-Teens and the C-Teens???
We accidentally stumbled upon a new teen pop act called the C-Teens. Don't worry, it's not an A-Teens cover band. It's actually a trio of pre-teen girls who are based in Germany. You can check them out on the web at http://www.c-teens.de though you better learn to read German. --Fred Flores
10/1/01