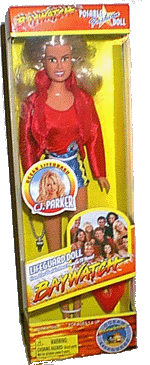 Pam, pre-Valerie Irons.
eBay tragedies
Ah the horribly evil, addictive and money-sucking power of eBay! Why is this site so wonderful? I think it's because it brings out the same bizarre greed in people that happened when that creepy guy in Stephen King's Needful Things opened his store. You are randomly surfing the site, browsing, just checking what's out there in the world of pop culture memorabilia, and suddenly there it is! That little toy or book or thing that you had when you were little but then you broke it or your mom gave it away because she never appreciated how much you loved that thing and now here you are twenty years later and someone out in Nebraska has one in mint condition, still in the box. And you can have it. For a price.
The worst part (and why I tend to steer clear of eBay for months on end) is that when you see something you want, you don't want anyone else to have it. So I always end up sending some stranger a check just so a few weeks later I'll get some New Kids on the Block locker mirrors in the mail.


Didn't you always
want Zack hair?

(Nevermind that I haven't had a locker in years, can't remember the last time I listened to the New Kids, and have no place to hang two tiny mirrors with that silly looking logo). Somewhere deep in my subconscious I thought all my problems would be solved if I had them.

Since there's a limit to the amount of cash I'm willing to throw down for trashy pop culture souvenirs, I've found a safer way to browse on eBay. I think I fill part of the shopping need just by seeing what's out there. The best way to do it? Search only in the completed auctions section. While you can't ever actually buy any of the things, you can see all the "eBay tragedies" -- the treasures that slipped by unnoticed.

My friend's personal favorite eBay tragedy was a silver jacket with the logo from the TV show Small Wonder on the back. It sold for only $10.00, a tragedy only because it wasn't sold to him. Although I think that was too old to show up in my recent search, I did come up with a few fun ones. I included links to prove that they are real, but if the link stops working it just means eBay took the auction down.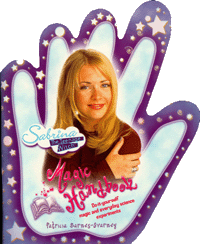 Nobody loves Sabrina?
What does this prove? If you have a bizarre fascination with a celebrity, a television show, or even shampoo, you have to prove your love for that thing by checking eBay consistently! If you blink for even a minute, you never know what you might miss. And if you find any eBay tragedies of your own in the completed auctions section, let me know. --Lisa Beebe
9/15/00